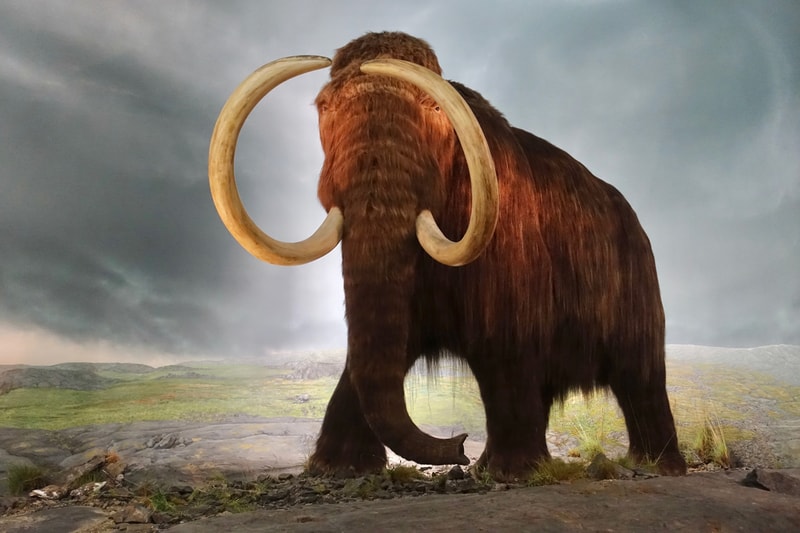 Last week, a 12-year-old boy named Jackson Hepner was vacationing with his family in Ohio's Amish country and unassumingly discovered a massive tooth from an ancient woolly mammoth. Hepner found the sizable tooth at a creek nearby the Inn at Honey Run in Millersville.
His family contacted local specialists including Dale Gnidovec of Ohio State University's Orton Geological Museum, Nigel Brush of Ashland University's geology department, and P. Nick Kardulias of the archaeology program at the College of Wooster. After looking at a photo of the tooth, all three confirmed the legitimacy of the Ice Age fossil which turned out to be an upper third molar."It's just a neat find," the innkeeper Jason Nies told local news as per artnet. "It's not every day you get to touch and feel and see a mammoth tooth!"Get a closer look at the tooth blow and then
Read more about the landmark discovery on news4cleveland.com.
For other historical art, Phillips London will exhibit Andy Warhol's portraits of Lenin which the artist made right before his death.
A 12-year-old boy playing around in a creek bed in Ohio found a 10,000-year-old fossilized wooly mammoth tooth https://t.co/CVuAvLeIP6 pic.twitter.com/fW7dhKKZzo

— CNN International (@cnni) August 15, 2019
12-year-old boy uncovers woolly mammoth tooth at Holmes County resort https://t.co/ZZvIcaVJku

— Cleveland 19 News (@cleveland19news) August 13, 2019
Click here to view full gallery at HYPEBEAST